Fashion Sexy Lingeries
Feel confident in frilly underthings, pick a style that highlights your assets
Many lingerie styles are so sexy that it becomes a fashion must have. It makes the wearer look so appealing that men can't help but stare.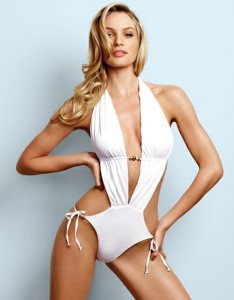 Giving a powerful sense of appeal, these lacy, skimpy yet attractive bits of women fashion do their job when it comes to enhancing a women's beauty.
Very similar to garments for women in the past, today's intimate apparel is designed to enhance a woman's natural assets in so many ways. There is lingerie to push up a woman's breasts, tighting up the appearance of her tummy to reshaping her buttocks. When it comes to redefining a woman's body lingerie can be a woman's best friend.
Some women may argue that lingerie is rarely worth putting on due to it's lack of substance. Today's most popular trend in lingerie is the thong. Reminiscent of the g-string, thongs have been styled many ways. Feathers, glitter and some even with jewels to give the appearance of luxury. The general rule seems to be the skimpier it is, the better it's appeal.
Push up bras, balconettes, demi-cups, and bustiers have evolved from the conventional 'old-lady' bras that were designed to be efficient with little respect to sexiness or male attraction. While efficient bras might still top the list of buys, accomplishing a hot look is more often than not the purpose of the bra.
Skimpy bra and panty sets, attractive camisoles, and sexy garter-belt outfits are clearly designed to provide sexy underwear designs that offer sensuous moments along with functionality. The outfits of the present intimate apparel are different in a number of attractive color combination's, materials, and designs.
Tap pants, panty, French cut under panties, boy shorts, and Brazilian bikinis far out sell conventional womens underwear on the Sexy lingeries market these days. Less is more when it comes to looking sexy. Less material and more skin that is.
Sexy lingerie offer what women are trying to find. A touch elegant design with a innovative look that still manages to enhance a womans physical assets.
Be the first to comment