Types of Women's Lingerie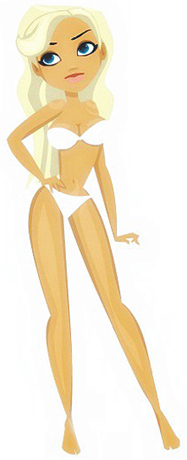 Baby Doll Nightie: This cute little number is usually a short gown with a built in, bra-like cups with a loose flowing skirt. The baby doll nightie could be made of silk, nylon or a sheer material, depending on your preference.
Teddy Nightie: A teddy is a short gown that falls just past the waist, high on the upper thigh. It can be made with a silky or sheer type of material. It usually comes with a matching pair of skimpy panties that you can wear with it.
Boy shorts: Boy shorts are designed to sit on the waist, and are similar to shorts.
Chemise: One of the most common gowns, it is a straight cut that falls just above the knee. It has thin, spaghetti-like straps that are sometimes adjustable. Most chemises are made with a silky type of material
Thongs and G-String Panties: Thongs are panties that only cover the front and leave your bottom exposed, covered only by a thin strip of material. G-Strings are similar, except there is only a thin, stretchable string covering your backside.
For more in depth information on all types of lingerie read this page.