Getting A Dress That Fits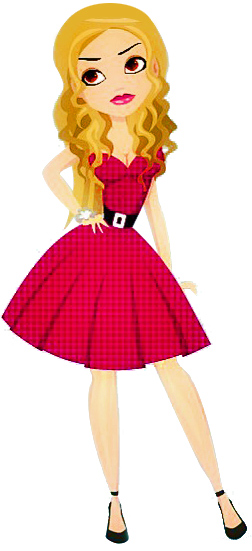 Women of all shapes and sizes know just how difficult it can be to get a dress that fits just right. Not every dress flatters every body type. Luckily there is a way to make sure you look your best and the key is knowing your body type matched with a dress that compliments you figure.
So how do you find a dress that flatters you best? Once your empowered with the knowledge of what your body type is you'll be able to make better choices when it comes to buying a dress that accentuates your best features. Wearing this dress will be comfortable and you'll look and feel beautiful.
Using our guide to find the best fit will help you pick out the most flattering dresses for your figure. It doesn't matter how tall you are or if you have not so flattering features you may want to hide. We have a dress just for you.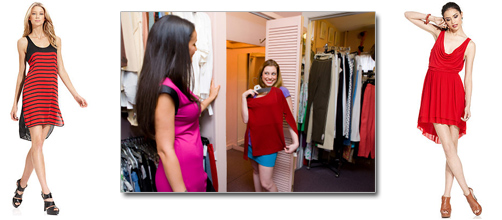 Dresses for Your Figure
Here are a common issues women deal with when looking for a new dress.
Dresses that add curves? For those that are thin with a narrow shoulders, hips and waist it's best to wear dresses with patterns/details at the hips and bust line. Belts worn at the waist line can also give the appearance of a curvier figure.
Reducing the look of a large bust? Women with a large bust area that stands out more than their rear and hips should dress in wrap styles. Halters and classic V-necks will create a slimming effect. Neckline jewelry and other top worn ornament should be kept to a minimum. Maintaining the balance of your bottom half is key.
Dresses to slim wide hips and thighs? For those women with a narrow waist line and large legs. You should wear dresses with wide collars and details around the bust line. Flared skirts, fitted waists and belts around the waistline are also good options.
Dresses to Accentuate Curves? Women that have a curvy hour glass figure can easily enhance their look with fitted clothing or belted waist dresses. Wearing dresses that lightly skim your body is essential, this is increasingly true around the waist and hips.
Adding the appearance of height to a petite frame? If you're shorter than the average woman dresses with a hemline above the knee could give the illusion of height. Vertical strips or solid colors will work best for you.
What flatters a tall figure? If you're taller than most women you should wear dresses with belts or ties at the waist. Sashes and ruffles can also compliment you height.
Types of Women's Dresses
Ruffled Dresses This style can be worn as a day or party or evening dress. It's a favorite amongst many women as they pair it with high heels.
Shirt Dresses This interesting hybrid of the classic t-shirt are comfortable and flattering. Sometimes called a shirtdress these dresses are worn often thanks to it's versatility.
Empire Dresses This is gorgeous style frequently worn on special occasions. The waistline of an empire dress is directly under the bust which gives it a flowing and very flattering look.
Halter Dresses Eye catching and flatteing with any figure a halter dress will have you ready fpr any occasion. Available in 3 cuts (short, long and knee length) these dresses make the perfect addition to any wardrobe.
Strapless Dresses These dresses provide the most elegant look, exposing your shoulders and neck region you will have the perfect canvas for a stunning necklace.
Shift Dresses The iconic look from the 60s offers a straight cut that doesn' hug the body's curves or cinch the waist.
Women Dresses For Different Occasions
Do you have a special occasion coming up? Dresses come in all types, from long flowing ball gowns to short cocktail dresses, and everything in between. Depending on the occasion, View a beautiful selection of dresses to choose from.

Events & Occasions We have evening attire, modest dresses, red carpet dresses, print dresses, dresses for after prom, cocktail, club, contemporary, holiday, mini, little black, new years eve and party dresses.