White Jeans for Women
These skinny jeans are perfect for spring and summer, very comfy and go with any top, shoes or boots. Find your perfectly white, made for your body jeans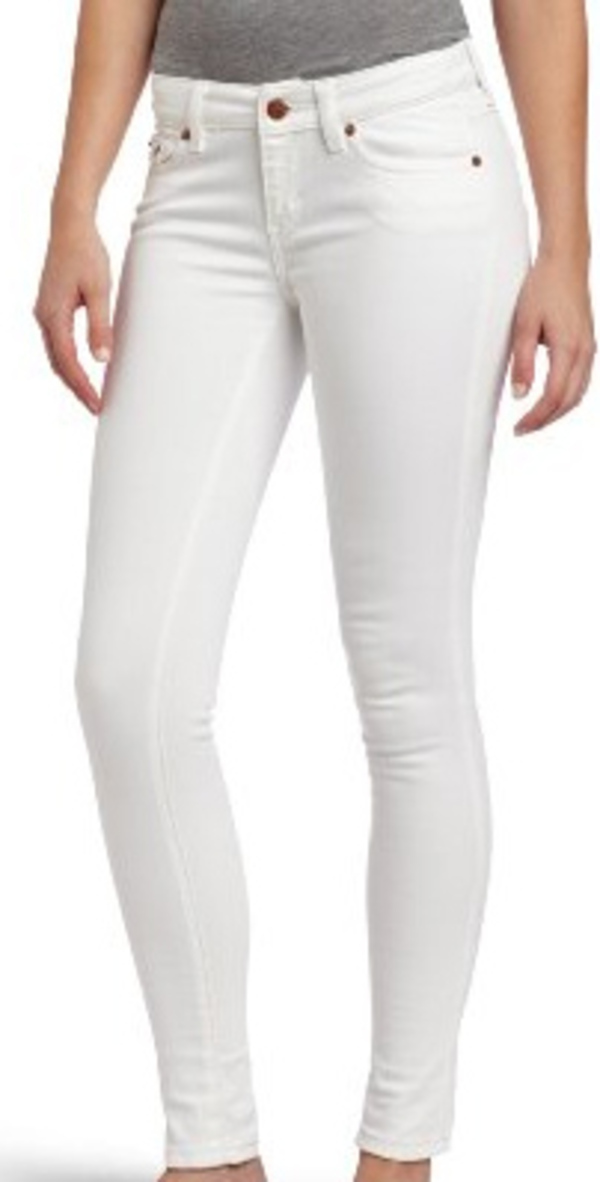 Bored of your blue jeans? Making a new outfit with a pair of white jeans for women can really make a great outfit. This outfit can be worn as long as you feel that your old outfit is just too monotonous. It is a simple one as well since you can match with your selected top wear. As a suggestion, you can wear a white t-shirt as your top wear, then you may apply cardigan or blazer in peach color as the cover.
Those are making your style a little bit formal but still in casual look. Apart from that, you may wear high heels as the foot wear which you can adjust its color with your cardigan or blazer and as the accessories, try choosing silver handbag.
The idea of performance by wearing white jeans for women is simply to apply, whereas you can find some other tips from the internet or you may easily look at the fashion magazine. So, if you have skinny white jeans, you can simply adjust with other color as white is a neutral color so it easily can be matched with other color Try picking chic tank top in orange and scarf in flower motif. Both of them are making your style very fabulous and catch attention. In order to adjust the color of your top wear and bottom line, you may choose your foot wear and the accessories in brown color. These white stretchy jeans can complement any outfit.
When you want to appear in formal urban style, you can blend your white jeans for women with blue shirt as the top wear. Choose the best material which easily can absorb water or sweat and make you feel comfortable. Besides, you can pick black blazer as the cover and black stiletto to bold your appearance.
Different ways to wear white jeans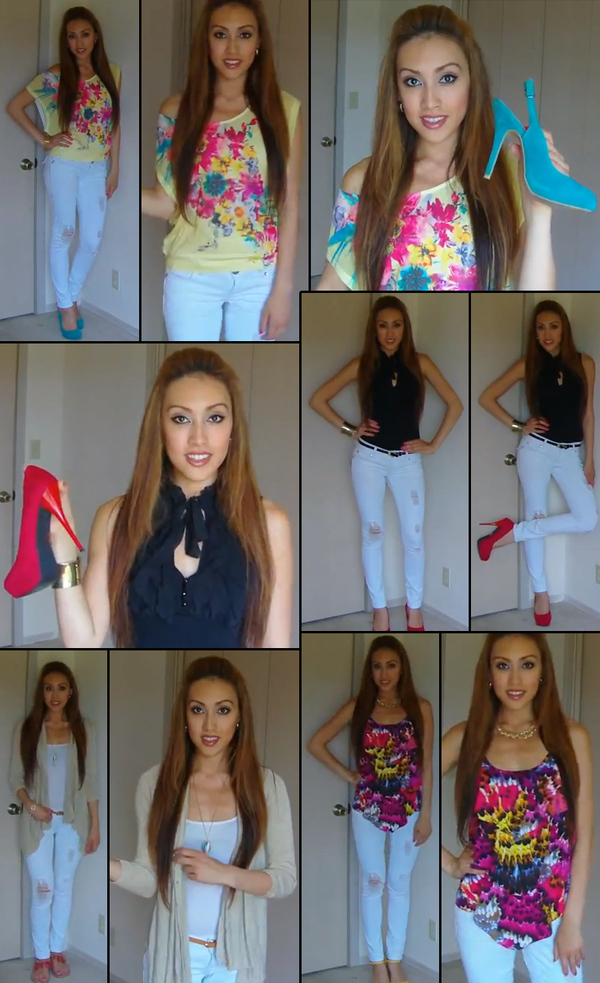 5 Ways to Wear White Jeans
Be the first to comment