What Makes Little Black Dresses So Special?
Little Black dresses are always in style. Black cocktail dresses and black party dresses are timeless, seasonless favorites for parties all year around
Every woman knows that they need to have at least one special dress on hand that they can wear for almost any formal or semi formal occasion that crops up. Thus the little black dress was born. But, just what makes these dresses so special?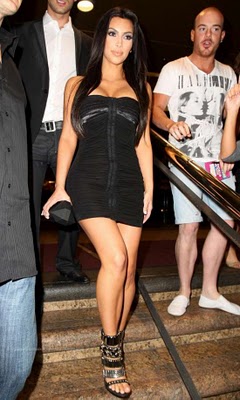 Versatile
For most women that little black dress is the most versatile piece of clothing they own. If they choose the right dress, they can dress it up or down for almost any occasion and combine it with a number of different accessories to create a entirely different look each and every time they wear it. Take for instance a little black dress that is sleeveless, and has a nice scoop or sweetheart neckline.
A woman can wear a blazer with this dress and create an outfit perfect for a business dinner, or add a pair of diamond earrings and a necklace and create the perfect romantic outfit. Adding colorful scarves, belts and heels can create a vast array of different looks all with one simple and well cut dress. Even the type of nylons a woman chooses to wear can a huge difference in the look of this simple dress.
If you have chosen your little black dress well it will see you through a multiple of occasion and no one will ever know they are seeing the same dress more than once. Of course most women actually have two little black dresses one for warm weather wear and one for the winter months.
Never Goes Out Of Style
Black is a color that never goes out of style and so can be worn at all times of the year. This makes this dress something you can depend on no matter what the changing styles are. Of course, like everything else in your wardrobe the LBD is going to need updated every so often but, far less than all those other items in your wardrobe.
It Makes Women Feel Good
The simple fact is because of it's importance in a woman's business and social life, women take their time shopping for this item. They don't settle for something that will do but, tend to find the dress that is the most flattering to their figure, is made the best, and can easily be accessorized. This means that when a woman slides on this dress they feel extremely attractive which boosts their confidence levels.
While black may be considered a basic color there is simply nothing basic about a little black dress. In fact a little black dress can be one of the sexiest, trendiest, and most exciting dress that any woman may own. They simply have a style all their own while allowing each woman to create their own personal style in a variety of ways. This is what makes that little black dress so special and so necessary to most women.
Be the first to comment