Really is there anything cuter than a hoodie with ears?
Where can you find hoodies with ears on the hood?
We sure don't think so, but we do think we found the cutest of the cute hoodies with ears from Punchbrand, a cool brand based in Vancouver B.C whose single mission is to design cute things. The new CrazyHeads designs feature super comfy polar fleece so they are just a snuggley as a Kitty Cat or Panda Bear (not sure Panda's are actually snuggley but they sure look snuggley). Some of the designs like the White Panda Hoody and the Orange Fox Hoodie feature cool contrast colors and every Crazy Head hoodie features cool ears on the hood, or Horns in the case of the new Red Devil Hoodie.
We are big San Francisco Giants fans, so we especially like the Orange and Black Fox hoodie or the White Panda Hoodie (Pablo Sandoval). Whether your an animal lover, cute fanatic, or slightly off beat sports fan, or simply like cute hoodies with ears, these are for you.
While all the pictures feature female models the sizing is Unisex, for guys just order 2 sizes above your normal size, for example if you wear a Medium in Mens clothes order XL. All crazyheads hoodies were designed with love in B.C and are extremely well made. The polar fleece will keep you warm and feels great to wear.
Imaginative and playful, crazyheads hoodies are designed to make you smile. Formed in 2005 by a Canadian couple, crazyheads launched with a few handmade fleece cat and bunny hats; inspired by the world of anime and Japanese pop culture. Since then, crazyheads has expanded to a full line of cute animal ear hoodies and accessories for the junior market.
Check out a few more pics below and let us know what you think of these super cute new styles.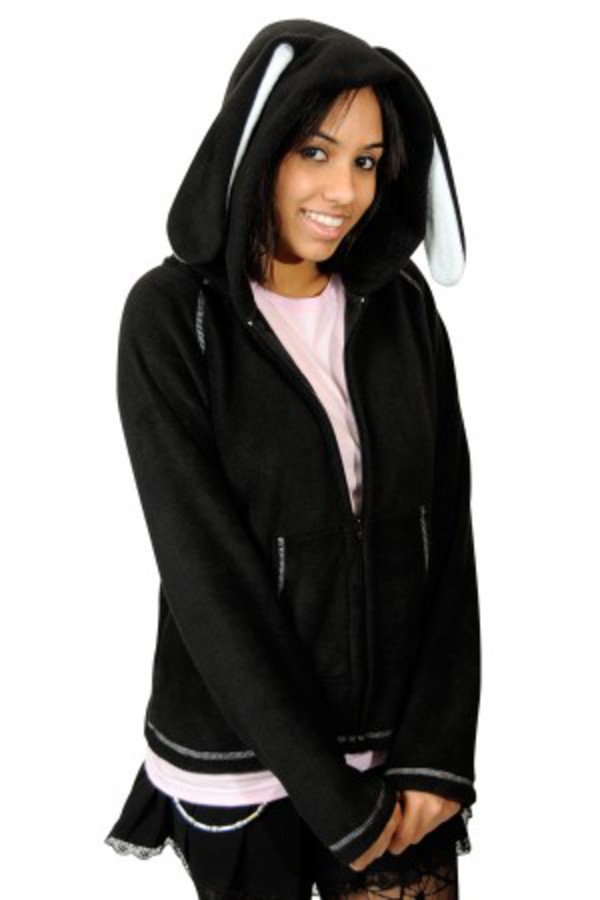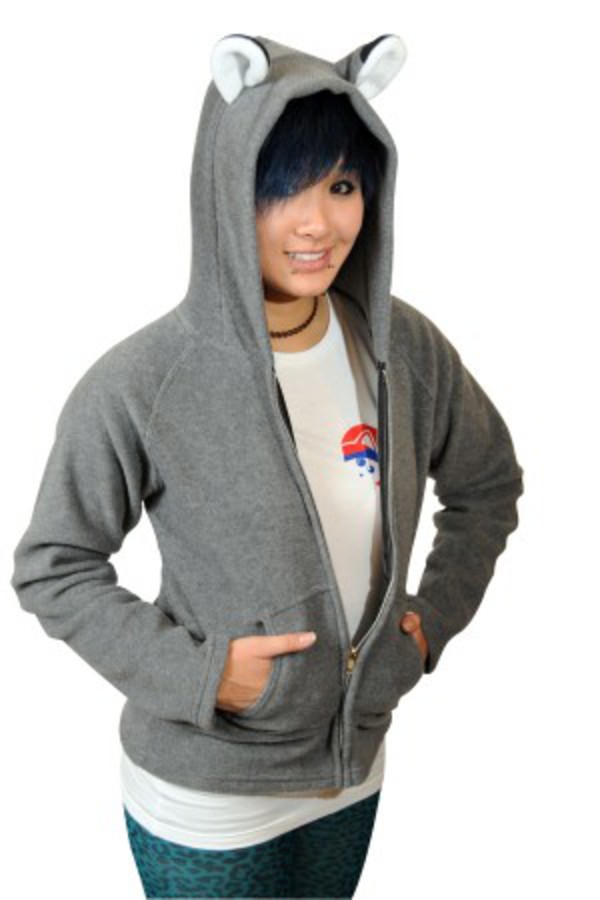 Be the first to comment