Best Places to Shop for Cute Dresses in NYC
Most women living in NYC spend a lot of time going out - which is why we need many, many dresses. So where are the best places to shop?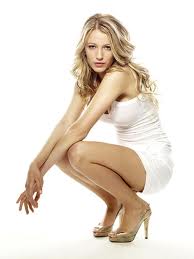 Are you part of the NYC women's fashion scene and want to look great for your next event? We live in the city that founded fashion so we have to stay on our toes. New York City women spend a lot of time at parties and fashion shows. This explains why we need to shop constantly to keep up with the latest trends. Our whole culture is keeping up with fashion. We need tons of dresses to fill our wardrobe. So where can we find the best bargains and the cutest dresses?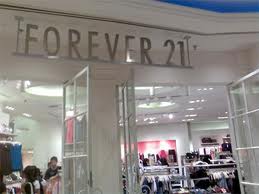 Forever 21 Is A Dream
You can find some of the best dresses of the season at Forever 21 at the best prices. They also sell for what most would consider extremely cheap priced dresses. The high price range at this place is around $35 dollars but you can find cute styles for as low as 15$ dollars.
Their dresses are also considered to be high quality even if your friends try to discourage you from buying "cheap dresses". Forever 21 has been sued by plenty of designers but it never stops them from coming out with lower cost alternatives to your fashion needs. We suggest you get over to a Forever 21 store as soon as possible to see what they have to offer.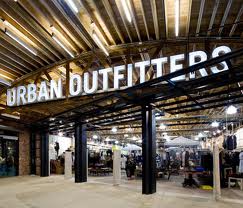 Urban Outfitters for the Hipster Dressers
The style of this shop may not be for everyone but we love it and think you will love it too. If you want to be the star of the next party, Urban Outfitters could supply you with the perfect outfit. They can be a little bit on the costly side but they deliver a much more hipster-bohemian vibe than our other stores.
We think that they style that Urban Outfitters supplies is an original one. You will be the hit of the next party with your Urban Outfitters dress. Their prices start at around $50 dollars and go to around $175 dollars but it is well worth it to stand out in the crowd. These prices are nothing compared to the much more expensive Fifth Ave. price range.
Wetseal Can Be Your Wet Dream
One of my favorite places to find the cutest dresses is Wet Seal. For $30 dollars or less you can find some of the best dresses that the season has to offer. They carry all the latest trends and include some of the best "knockoffs" you can find. Cheap dresses may be frowned upon by some of you but lets face it, Wetseal delivers. They carry all of your fashion needs from sequined outfits, little black dresses, or print designs.
Topshop is Finally In New York City
Finally they have opened a TopShop store in New York City. The website for Topshop is amazing & their inventory is generous. New Yorkers have reached out to this chain and welcomed it with open arms. They offer a huge array of dresses that can be categorized as cheap to almost expensive. Don't miss out on this great store and the dresses they have to offer. We know you will love what they have to offer.
Be the first to comment