Shopping for Bikinis Online
For some women, buying a swimsuit online is a no brainer. They would rather do just about anything to avoid trying on swimsuits at a store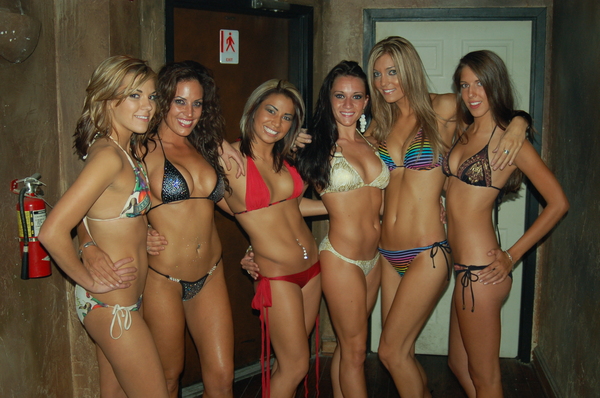 Shopping for Bikinis Online: How to Do it Right For many, shopping online for any article of clothing is a simpler, faster, easier, and more convenient way to shop. The same can be said of shopping for bikinis online. Here, we will take a serious look at some of the advantages to shopping for bikinis online. If you try shopping online, and follow these tips, you are sure to get the best deals, get a heads up on all the latest styles, and find the perfect fit for you.
Know Your Measurements Before you start shopping, you should carefully take your measurements. Although this may seem like an extra step, it is important for you to remember that sizing for swimsuits can sometimes differ from retailer to retailer and brand to brand. The same can be said of any online retailers. To simplify this, many retailers have sizing charts, or post the exact measurements of clothing items on online websites or auctions. This is to make it easier for you to select what will fit you best. A great fit in a swimsuit can be the difference in the suit working or not working for you.
Get Up-To-Date on Trends Shopping online is also great because it allows you to get up-to-date on all the trends for the past and coming seasons. Using this knowledge can help you to shop for the most fashionable (and flattering) bikinis currently available. Fashion blogs, online magazines, even retailers might have links to various articles, photographs, slideshows and more that let you know what will be hot and what is not for this summer and beyond when it comes to swimwear. Use these photos to browse styles, colors, designers, and more, all without having to even shop.
Shop for Swimsuits No Matter the Season Another great thing about online shopping is that it gives you the freedom to shop for swimwear, including bikinis, any time of the year. Even if it is December and you just happen to be planning a trip to the tropics, you can still find many retailers, online, that are offering suits during this time. Never again will you have to wait until the summer months just to shop for a swimsuit, like you must in some department and retail stores. Instead, you can browse online, place your order, and have it shipped directly to you, no matter what season it might be. You may even be able to find great deals during colder weather.
Be the first to comment