Cute Butt Jeans For Women
Jeans that make your butt look cute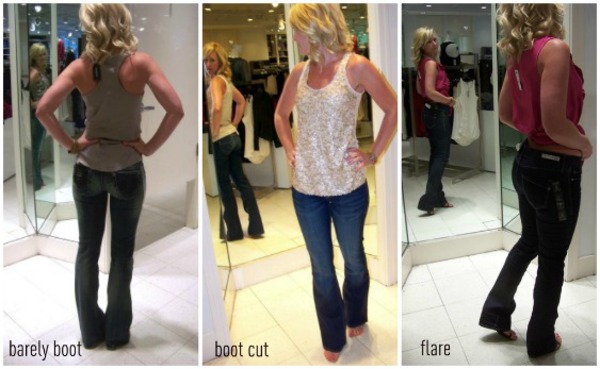 We might say jeans are kind of evergreen fashion stuff which always popular and people never get bored about that. Its style and design are just following the civilization of the fashion world and never get late to up-to-date and involve into the trend of fashion. Most of the people around the globe are fancy wearing jeans and the actually have in a few amount of jeans. Especially women, women are like to collect jeans as their fashion stuff. Woman wearing jeans as their casual outfit is simply look fabulous and sexy. If we are speaking about its price, jeans are so friendly with our pocket as we may purchase it in a cheaper price.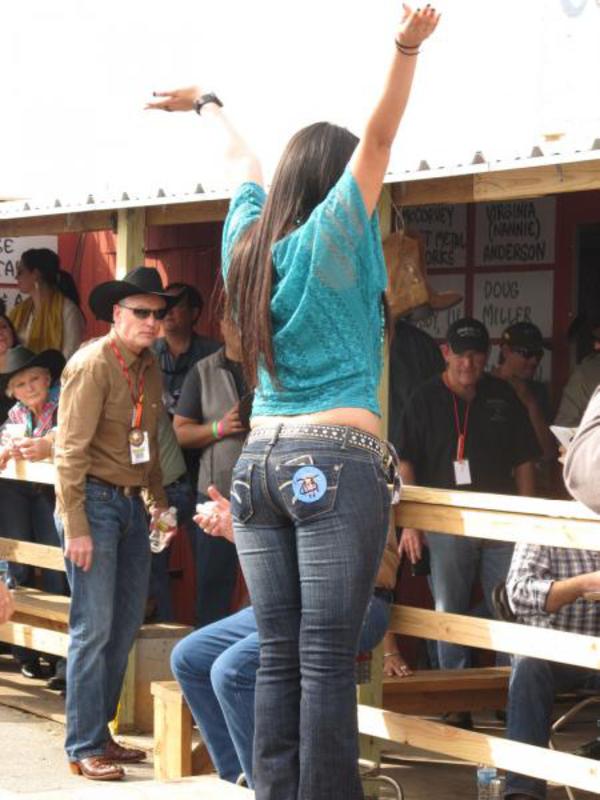 Woman wearing jeans is kind of good taste of fashion as there are many style and design of jeans for woman which they can easily choose for their outfit. In order to appear in urban or street style, you can easily grab and wear skinny blue jeans. Regarding to jeans' design, there are popular style which well-known as ripped jeans. Women can wear ripped jeans and blend it with their fabulous top wear.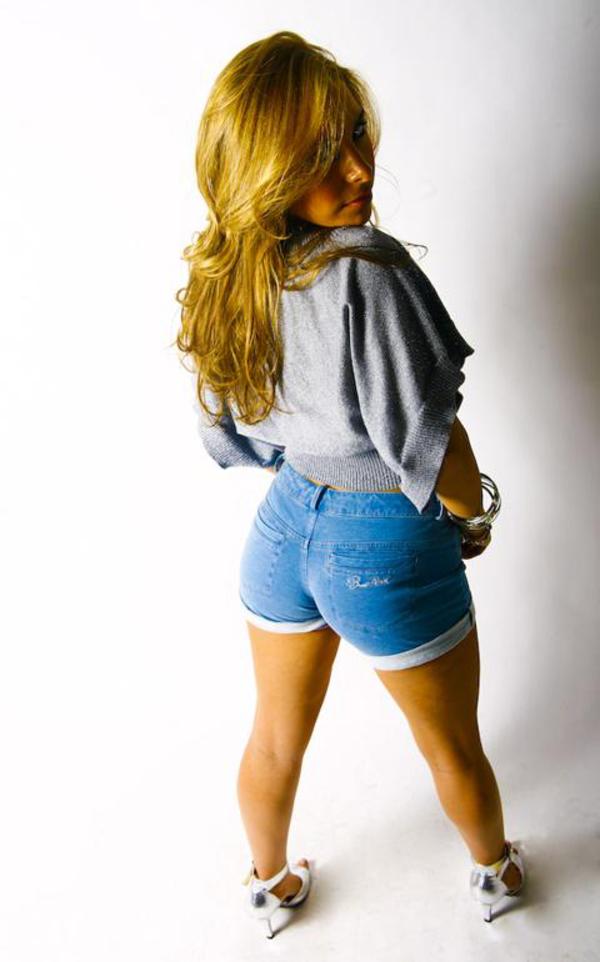 However, woman mostly wear jean in order to appear casual and simple. Jeans are best to wear when you have casual party or you just go hanging out with your friend, or you may wear jeans as your campus outfit.
In some countries in this world, woman wearing jeans as their daily outfit is normal. Even if women are home, they will wear jeans, in short design or long jeans. Somehow, when you want to wear jeans, you may choose the best size for your body shape. If you intend to wear skinny jeans, it is better for you to select it properly and don't force yourself to wear improper size.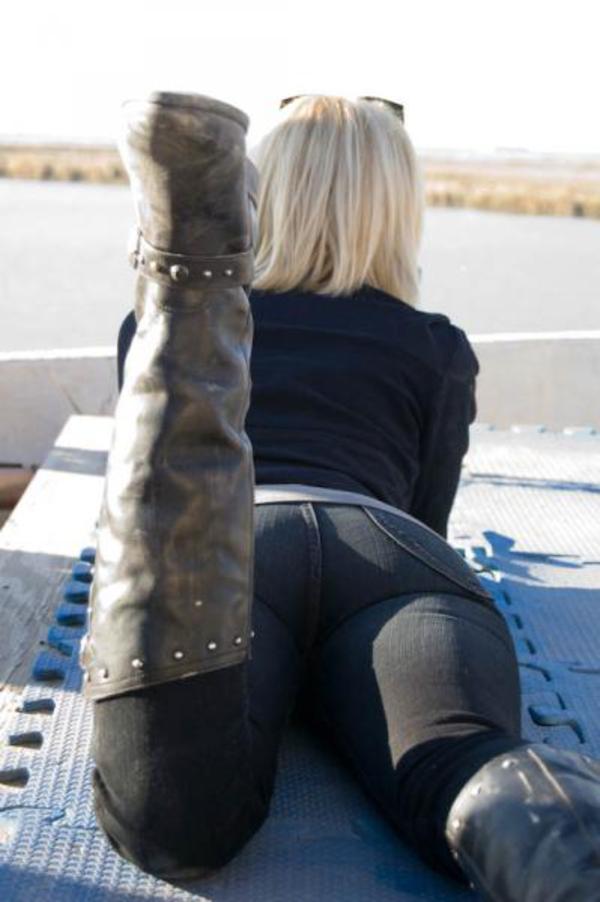 The Best Jeans for Your Butt
For women with a large rear end you will have to find jeans that fit your butt that don't gap at the waist. Getting a pair of jeans that has a high waist and/or contoured seam above the back pockets will hold your curves.
For women with almost no butt contour you will have to find a pair that have posterior details that will help give an illusion of junk in the trunk.
For women with a wide butt you should stay away from wide leg jeans. These are the jeans that will cling to your widest point of your hip and nowhere else. Aim for boot cut or straight leg jeans; these jeans will skim your curves highlighting you best assets.
Finding Your Cute Butt Jeans Every woman owns at least one pair of jeans that makes her butt look cute, these jeans are made by many brands not limited to True Religion, 7 For All Mankind or Hudson. Wearing a pair of jeans that flatter your rear curves can make you feel better about yourself. These jeans should cup your behind similar to how your bra fits.
Jeans that have too much room in the back are not cute butt jeans and just because jeans fit super tight doesn't make it cute. The quality of the jean is important and the darker washes are best.
The key to going from flat to flattering is finding a pair of jeans with some Lycra or spandex for lift. Stay away from stiff denim it will flatten your backside like a pancake.
Be the first to comment