Cute Party Dresses
Check out our collection of party dresses. Find the right cocktail dress, mini dress, maxi dresses, little black dress, for all occasions. What to Wear to a Party - Girl Party Outfits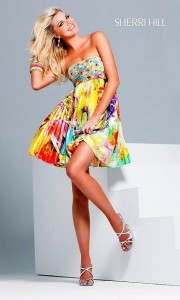 Why Having A Couple Of Cute Party Dresses In Your Closet Is A Must For All Women
A well prepared woman has a closet that is stock in way that she looks her best on every occasion from that business meeting, to a day at the beach, to being prepared for every social occasion under the sun. Every well prepared woman has at least a couple of cute party dresses on hand to wear when she receives a last minute invitation to that special party.
Many women at some time or another in their lives receive a last minute invitation for that one party they don't want to miss. All too often, they find themselves rushing from store to store looking for a perfect dress for the occasion only to find themselves settling for less than the perfect dress. They end up spending hours at a party feeling and looking less than best which is not at all how a woman wants to feel at anytime. The truth is, that all the rush and all the feelings that accompany having to wear a dress that is less than perfect could have been avoided by spending a relaxing afternoon shopping for a couple of cute party dresses to keep on hand for those unplanned special occasions.
Why Shopping In Advance Leads To Being Better Dressed
Shopping for those cute party dresses in advance leads to you actually being better dressed for that special occasion. The reason for this is quite simple. When you are not rushed to find an outfit for the occasion you don't feel pressured to make a choice and therefore, can try on as many dresses as you need to one to find the best style and color that suits both your looks and your tastes. And as all women know finding the right dress makes them not only look beautiful but, feel beautiful as well.
Of course, that doesn't mean that you can't shop for that special dress for that Christmas party or summer wedding but, having a couple of dresses on hand for those unexpected occasions can help relieve stress and allow you to feel beautiful regardless of the occasion. After all, that is the little black dress became so popular.
That's not to say that your party dresses need to be basic black or lack your own sense of style in any way. You can easily choose a casual and more formal party dress that will be appropriate for just about any occasion. Choosing plain colors that you can add a variety of belts, jewelry, or jackets to in order to create different styles for different occasions are always a good choice. As are styles that won't go out of fashion quickly.
Choosing a couple of cute party dresses that really sets you apart from the crowd makes more sense than shopping for a dozen that simply aren't suited to your personality of style. So go ahead, indulge yourself and be prepared for every special occasion that comes your way!
Be the first to comment