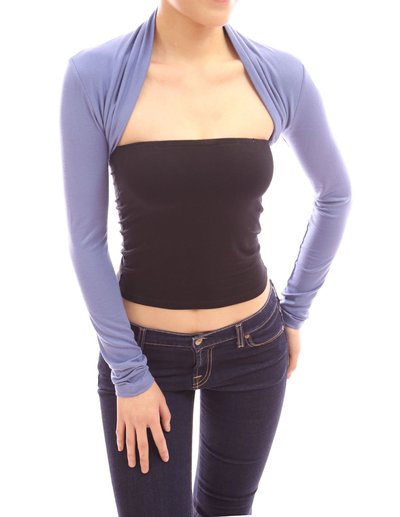 (click on image to enlarge)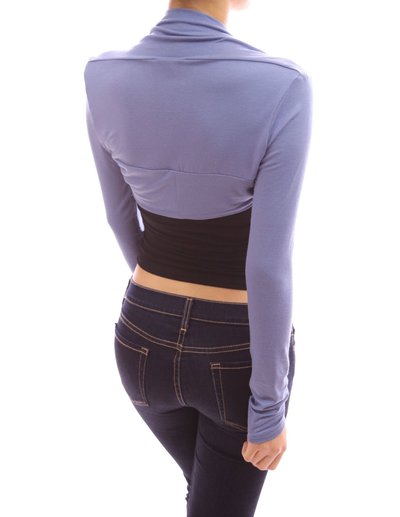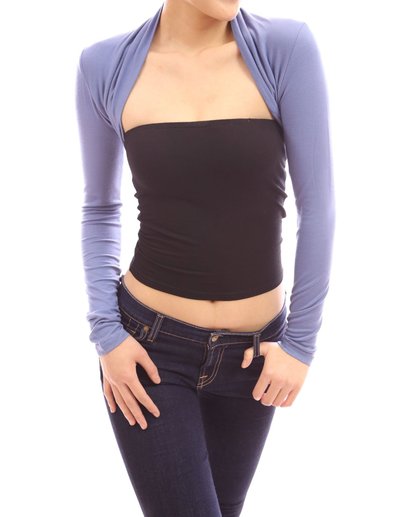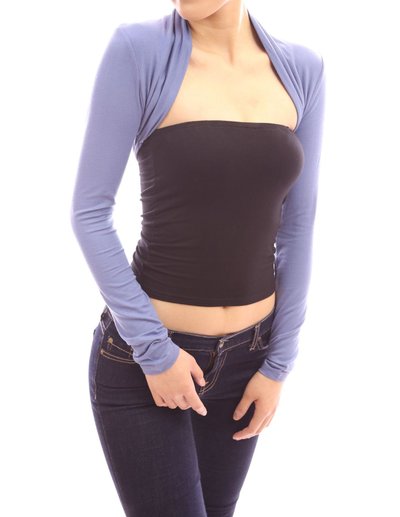 Soft and Cute Long Sleeved Shrug Top

30% Cotton 70% Polyester
PLEASE CHOOSE YOUR SIZE BASE ON BUST MEASUREMENT BELOW
Bust (S)33-35 inches (M)35-37 inches (L)38-40 inches (XL)40-42 inches
Length (shoulder to bottom hem) (S)11 inches (M)11 inches (L)11 inches (XL)11.5 inches
Sleeve Length (shoulder to cuff hem) (S)24 inches (M)24 inches (L)25 inches (XL)25 inches
Machine Washable
Below you will find necessary and helpful information which will help you to choose the right size.
31-33
33-35
35-37
38-40
40-42
23-25
25-27
27-29
30-32
33-35
33-35
35-37
38-40
40-43
43-45
4 other variations of this look
What to Wear suggestions for Events and Occasions discussing this blue top.
A Good Outfit to Wear to Bowling

An easy going casual outfit could be the secret to your next strike at the bowling alley. Dressing up for bowling isn't a necessity as you could wear ...

What to Wear on a Trip to a Muslim Country

You have been called by business to go to a state where Islam is the predominant religion. Don't worry, not all Muslims are terrorists, just as not al...

Golf Dress Code

If you have never been to a round of golf or you are uncertain of the golf dress code before visiting a specific golf course then you must be awar...

What to Wear to a Country Concert

Wearing denim is always a safe bet if you are going to a country concert, you can let the weather dictate the length of your jeans. In the summer dais...

Clothes to Wear in Miami

If you're up for an international destination full of warm beaches, exotic people, and plenty of shopping and dining, then you will love what Miam...