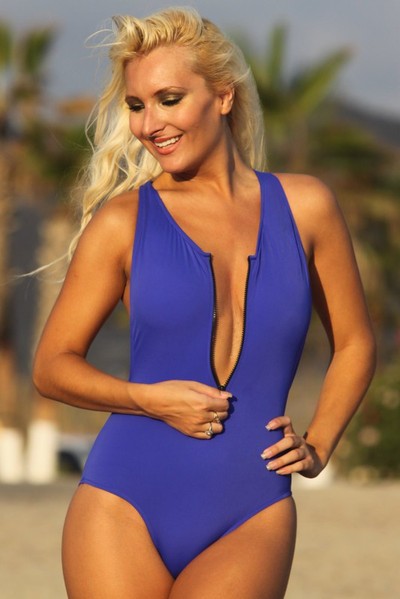 (click on image to enlarge)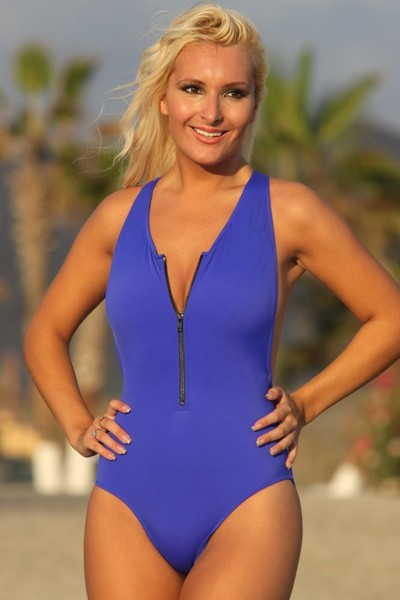 Royal T-Back One Piece
This one piece will bring out your best! The perfect sexy and sporty suit. Zip yourself up or down you decide how sexy you want to be. - Zippered front, Wide Straps, T back, High cut legs, Fully Lined, Matte Nylon/Lycra fabric
Sizes

XS/P

S

M

L

LL

1X

2X

Bust

31/33

33/34

34/36

36/38

38/40

40/42

42+

AA/A

A/B

B/C

C

D

DD

DDD

Waist

22/23

24/25

25/27

27/29

29/31

31/33

33/35

Hips

31/33

33/35

35/37

37/39

39/41

41/43

43/46
What to Wear suggestions for Events and Occasions discussing this blue swimwear.
Clothes to Wear in Miami

If you're up for an international destination full of warm beaches, exotic people, and plenty of shopping and dining, then you will love what Miam...

What to Wear on a Cruise

It's your first time going aboard a cruise ship for a trip to another continent. However, you don't know what to bring with you. Spending weeks on...

What to Wear to the Beach or Pool Party

Buying a new bathing suit to wear at the beach or pool can have you looking chic with ease. Giving off a effortless casual look without being slopp...

Are Girls Dressing Too Provacatively These Days?

When you look at how the clothing trends have changed over time, you will notice that back in the olden days, children's clothing covered them from he...

Summer Fashion

Hot summer days, laying beach-side, cook outs, vacations and more. The season that is favorite to many...Summer! That time of the year when most p...