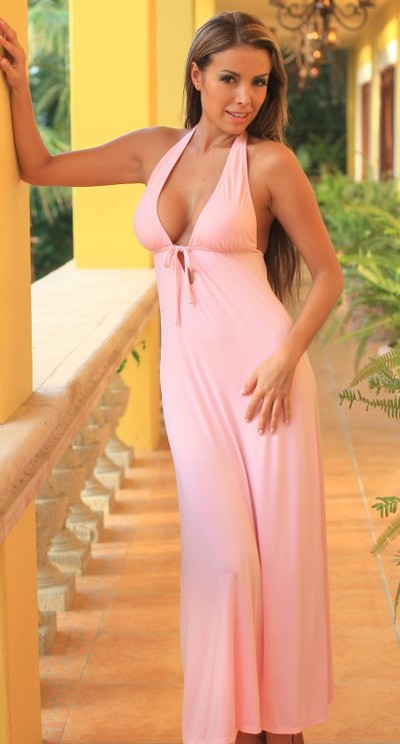 (click on image to enlarge)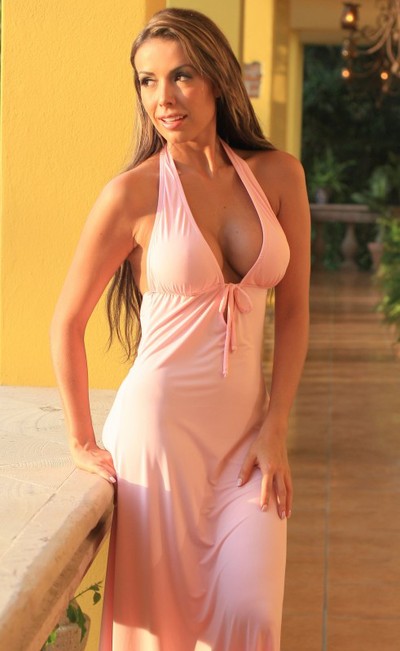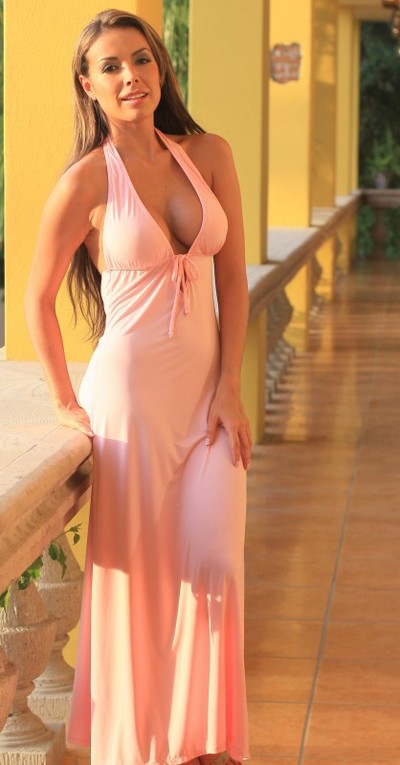 Pillow Talk Tie
Are you ready to snuggle and have some relaxed intimate conversations? We have the perfect nightie to do so. Whether your talking about expressions of affection and appreciation playful humor or stories from childhood you will feel relaxed and ready for some pillow talk. Front tie adds a bit of sexiness to this full length wrinkle free nightgown. Ties at the neck.
| | | | | | | | |
| --- | --- | --- | --- | --- | --- | --- | --- |
| Sizes | XS/P | S | M | L | LL | 1X | 2X |
| US Dress Size | 1/2 | 2/4 | 6/8 | 8/10 | 12/14 | 16 | 18 |
What to Wear suggestions for Events and Occasions discussing this pink dress.
Finding the Perfect Birthday Outfit

Today's fashion world is a Merritt of colors, style, and person fashion sense. So how do you find the right birthday outfit for your daughter, mother,...

What to Wear to a Bachelorette Party

If you're like most women out there I'm sure you would like to wear something your friends will envy, something sexy...but not over the top. Don't ...

What to Wear on a Cruise

It's your first time going aboard a cruise ship for a trip to another continent. However, you don't know what to bring with you. Spending weeks on...

What Should I Wear in L.A?

Many people love to visit Los Angeles. It is a place for many to fulfill their dreams of acting, singing, and just about any other thing related t...